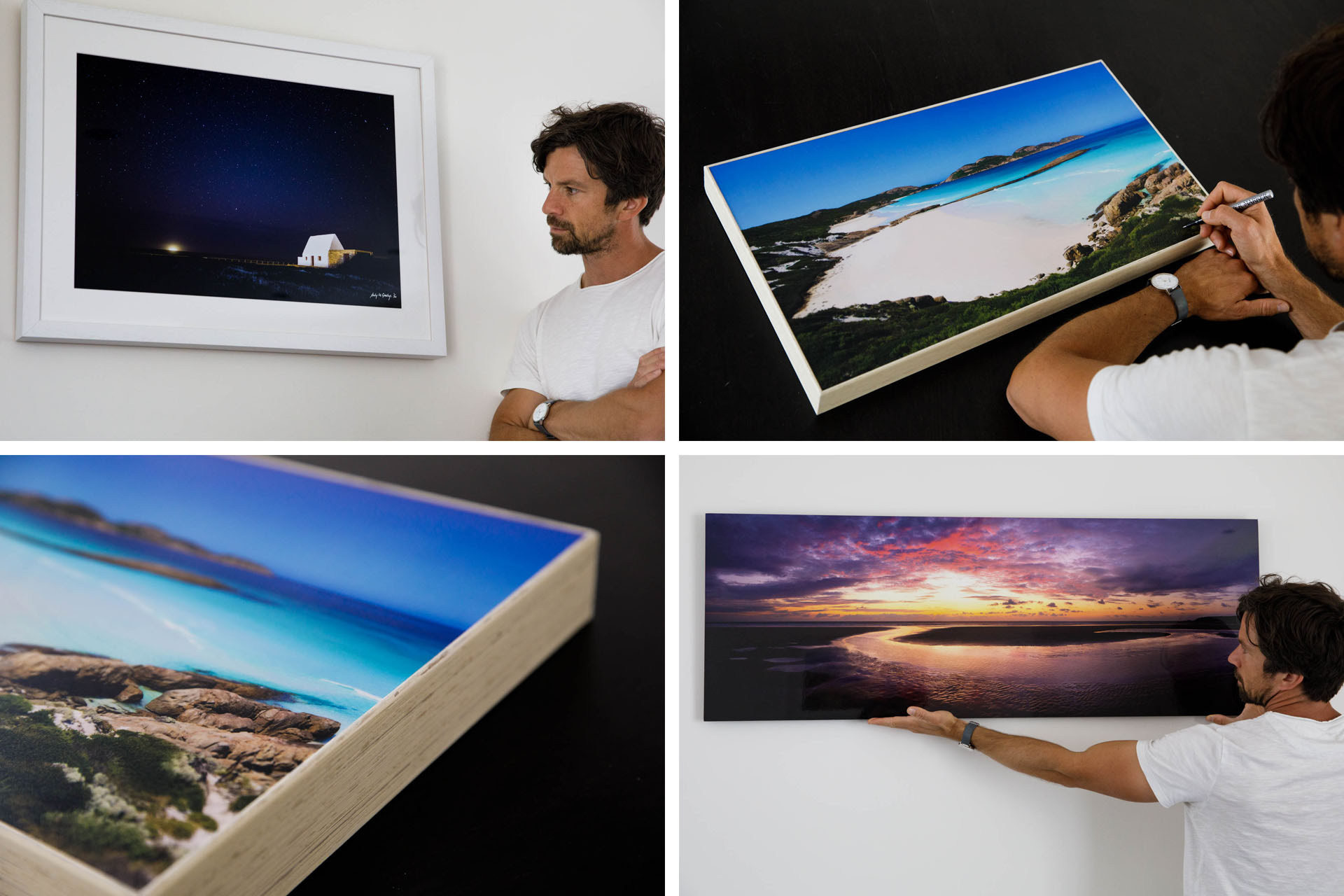 Products
Andy's landscape photographs are available as superior quality fine art prints, ideal for decorating your home or office. All prints are signed, limited editions. You can also request a bespoke quote for a digital copy of an image for commercial use.
If you would like to buy an image (as a digital image or in print), first browse through the landscape portfolios. Once you have chosen the image, click the "Buy Print" or "Buy Digital Image" button below the photograph to view and choose the options available. If you require imagery that is not showcased in his portfolio, please contact Andy directly in order to view his extensive stock library, which show off the best of Jersey's landscapes, beaches and landmarks. Andy can also be commissioned to produce new landscape imagery, for exclusive or non-exclusive use by his clients. 
Digital Images for Commercial Use
Digital images are available for purchase under a variety of licensing options, depending on your business' requirements. When requesting your quote for the image, via the enquiry form, you will be prompted to confirm how the image will be used.
Print Options
If you are looking to buy a print, rather than a digital copy image, there are various finishes and framed products available, as follows. Please note that prices vary depending on the dimensions of the print and are listed on each individual image when you select your preferred size and finish.
Fuji Lustre Print

A superior quality print on Fujifilm Pearl Pro 290gsm paper, supplied either rolled in a tube or flat.
Framed Print
Printed on Fujifilm Pearl Pro 290gsm paper, the print is then framed with an off-white mount and a white painted wooden frame. If you would prefer an alternative colour frame, please email Andy directly with your order details.
High Gloss Mounted Print
This is a stunning contemporary product, which displays any image to its full potential. Printed on Fujiflex Crystal Archive Printing Material, the colours are vivid and high in contrast with a wide tonal range. The print is bonded to a 5mm black foamex board and then an aluminium backplate is fixed to the reverse of the board. The product is secured to a wall using the hidden fixings, which are included.
Box Frame
A simple yet elegant and contemporary option, where the image is printed onto a high quality matt print surface, which is then mounted onto a 2" deep box frame. The frame is available in black or ivory. Andy Le Gresley Photography will determine which colour best suits the image you have chosen, unless you specify which you would prefer in your order.
Canvas
Your image will be printed on professional photographic canvas, which is stretched over a 2 inch frame. Please note, the image will be stretched around the sides of the frame, but if the cropping of the image doesn't allow for this then a white edge will be used around the four sides.